Rewards, Promotion, and Incentive Supply
Corporate Gifting
Merchandise Procurement
Product Branding
BREXIT NEWS: We are now operating and supplying in the UK, EU, and Ireland.
We understand how Brexit has caused many supply chain issues, however we have adapted to this new environment and are happy to announce we are back up and running across the UK, Europe, and Ireland!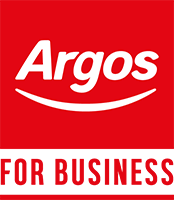 Have you lost the ability to pull product feeds for your site, store, or catalogue from ARGOS? We can replace the hassle of finding amazing products for your catalogues – Contact us today to discuss our options for product feeds on many major brands in every category!
REWARDS, INCENTIVES, PROMOTIONS
Employee Recognition Programs
Reward hard work and loyalty. Retirement reward catalogues, long service rewards, and promotion perks. We can supply all your employee reward needs.
We supply all of the top brands in home and lifestyle, electronics, sporting goods, luxury and designer brands for your reward programs or incentive catalogues.
Corporate Gifting and Incentives
Need to motivate a team? Drive Sales? Source a Holiday basket full of goodies for your department?
You've come to the right place. Let us design a custom gift package or a long term incentives plan with our wide range of products. You'll always get the best deal and discounts with EIC Direct.
Hard Work Deserves Reward.